Simple and Classic, the refined decoration offers a touch of romantism and adventure. Each of the 5 Jungle Huts, 2 Jungle Bungalows, 2 Jungle Lodges, 1 Jungle House and 1 Jungle Villa
are built using rocks and traditional materials and has its own
personality. Enjoy the comfort of private accommodations, all
including a terrace where you may contemplate the breathtaking panoramic view over the Gulf of Siam.

The Jungle Hut is made from coconut wood and has a thatched roof, king size bed, mosquito net, fan and a safe box. There is a private semi-open air bathroom with a cold shower and a balcony with views of the garden and ocean.

Rooms for 2 people (no place for an extra bed)

Rate : 800 Thb per night
(3 nights minimum stay)

Jungle Bungalow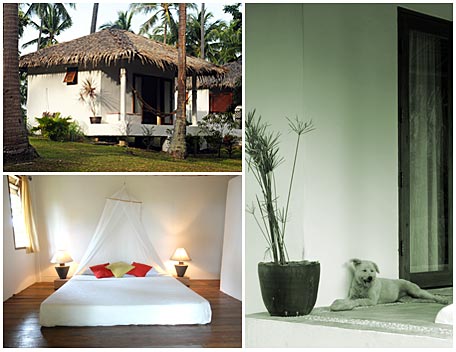 The Jungle House is our newest room. It's made of concrete with a closed ceiling to avoid bugs or mosquitoes.

The Jungle House has the capacity to be divided into a 1 bedroom apartment: perfect for a couple or a person alone, or it can be opened up into 2 bedrooms: perfect for families or a group of friends.

 Each room has a big bedroom with king size bed, mosquito net, fan, sofa corner that can be used as an extra bed. It has a Plasma TV, DVD player, fridge, dressing room with safe box, big bathroom with a hot shower and a comfortable "chill out" balcony with views over the garden and ocean.

House 1 Bedroom for 2 people (possibility of 1 extra bed 300 Thb / night)

Rate: 2,700 Thb per night

House 2 Bedrooms for 4 people (possibility of 1 extra bed in each room 600 thb / night)

Rate: 5,000B Thb per night

Jungle Lodge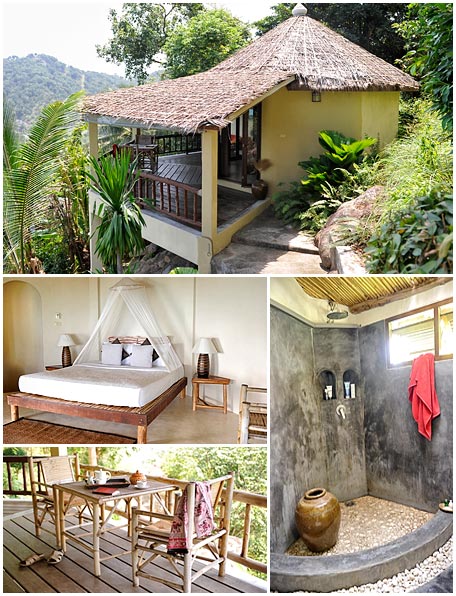 The Deluxe Lodge is situated on the edge of the mountain, beside the pool. It is our most luxurious room.

It has a king size bed, a sofa that can be used as an extra bed, plasma TV, DVD player, fridge and a safe box. The Bathroom has an open air shower with hot water. The balcony has a quaint hut attached to it, where you can relax while enjoying the supreme views over the ocean and Chaweng township.

 Room for 2 people (possibility of 1 extra bed 600 Thb / night)

Rate: 3,800 Thb per night
Jungle Villa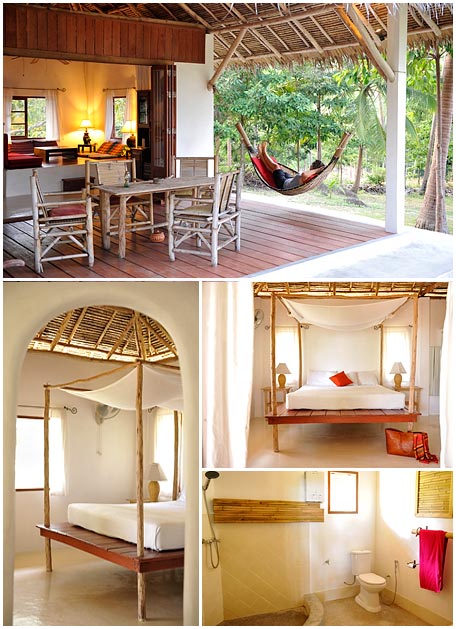 The Jungle Private Pool Villa has 2 bedrooms with king size beds for 4 people (possibility of 2 extra bed each 600 Thb / night)

Rate: 12,000 Thb per night
(3 nights minimum stay)
Transferts
Free shuttle bus service from Resort to Chaweng Beach and
from Chaweng Beach back to Resort 2 times a day at 10.30 am.
and 6.00 pm. if you want to use another time we can provide
for you as below rates (24 hours service) :